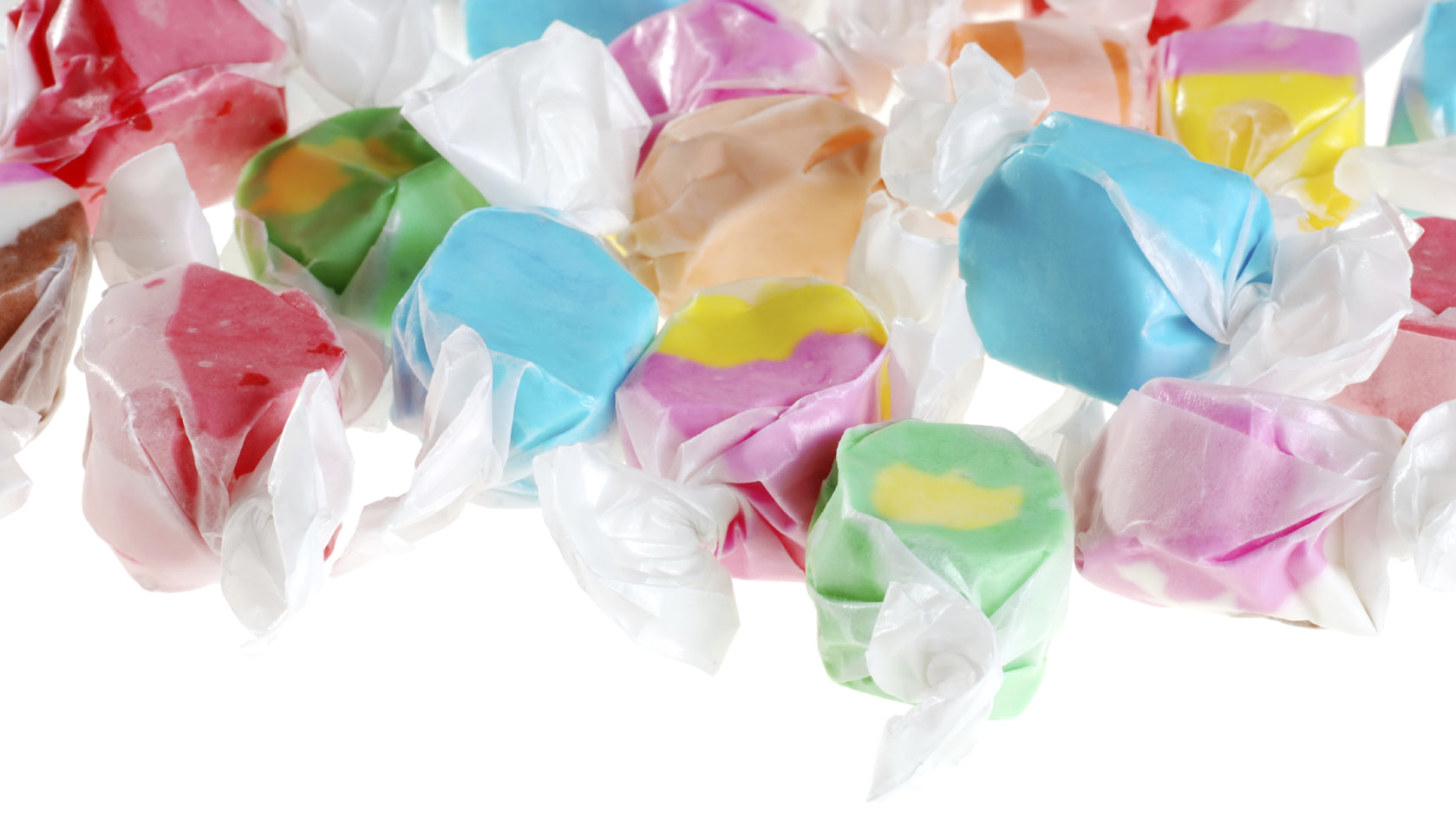 30 products
Saltwater Taffy
Whether I'm at home, at our stores, or at a food show, I always seem to be sampling taffy.
After tasting every taffy I could get my sticky hands on, I found that Taffy Town's unique whipping process made a soft textured taffy with the best flavor profiles around. Their Utah factory is completely peanut, tree nut, and gluten free and they make so many unique flavors, I always seem to have a new favorite.
When your sweet tooth strikes, I highly recommend their products for your emergency candy drawer.
All flavors are offered in one pound cellophane confectionery bags with a Cranberry Sweets & More® label.