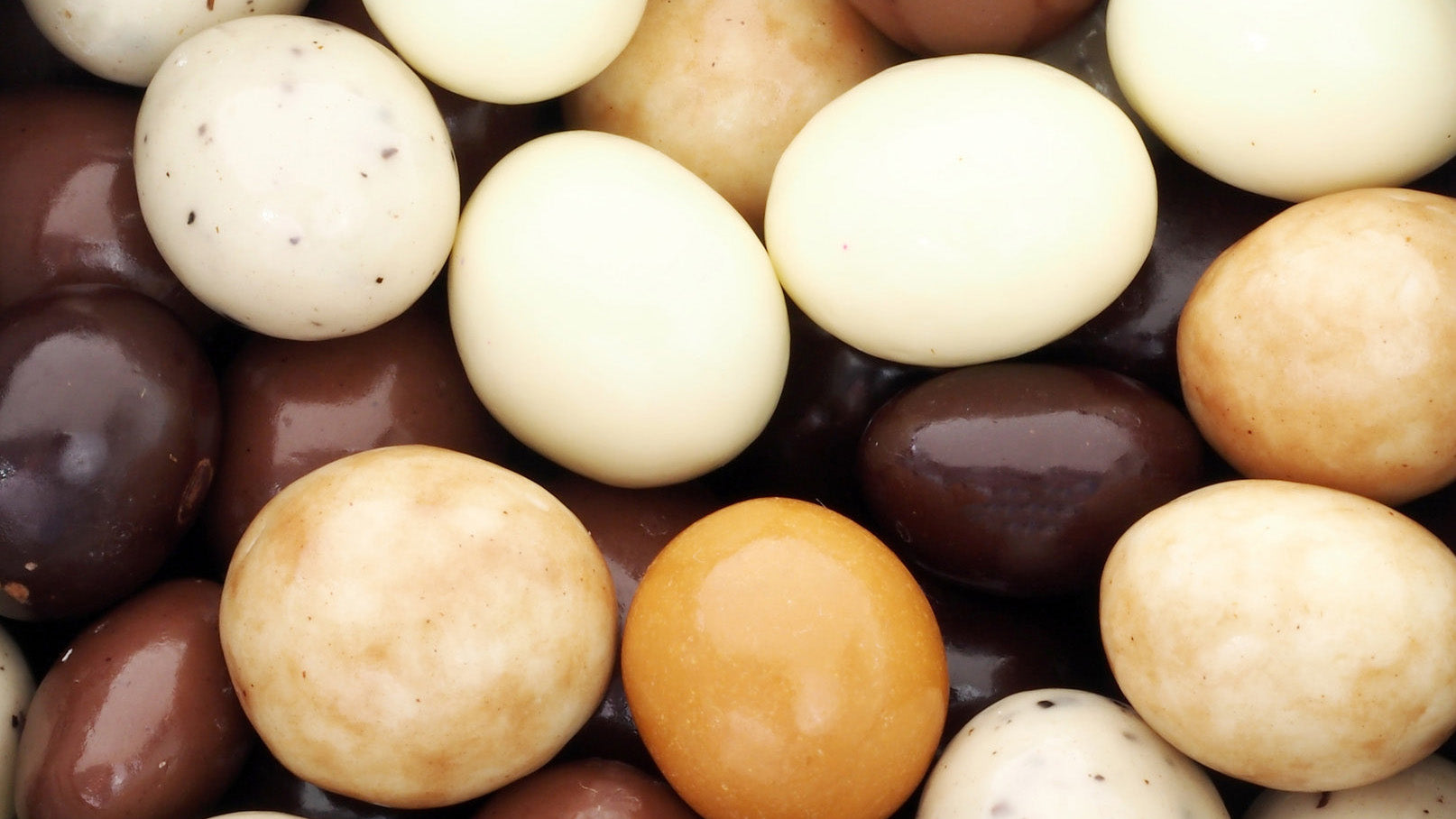 8 products
Panned Chocolates
In 2021 we were finally able to purchase an Italian small batch chocolate panner, allowing us to create a whole new range of confections. To elevate our new products beyond what you may find elsewhere, we spent months choosing new chocolates and then sourcing the most interesting (and often local) centers we could find. We hope you enjoy our new candies as much as we do!
NOTE: If you've not heard of panned chocolates, a panner is basically a large rotating stainless drum. (It looks something like a front loading washer without a door.) To make chocolates, the panner is loaded with whatever fruit, nut or candy we wish to coat, and while the drum turns, melted chocolate is slowly poured by hand onto the centers. Blown-in chilled air allows the chocolate to gradually build up around the tumbling inclusions and friction keeps the coating smooth and even. Once the perfect amount of coating is achieved we use colored chocolates, confectioner's glazes and other ingredients to create the ideal finish. Voila!
NOTE: Chocolate products are subject to heat shipping restrictions May through October. Please see our shipping page for details.