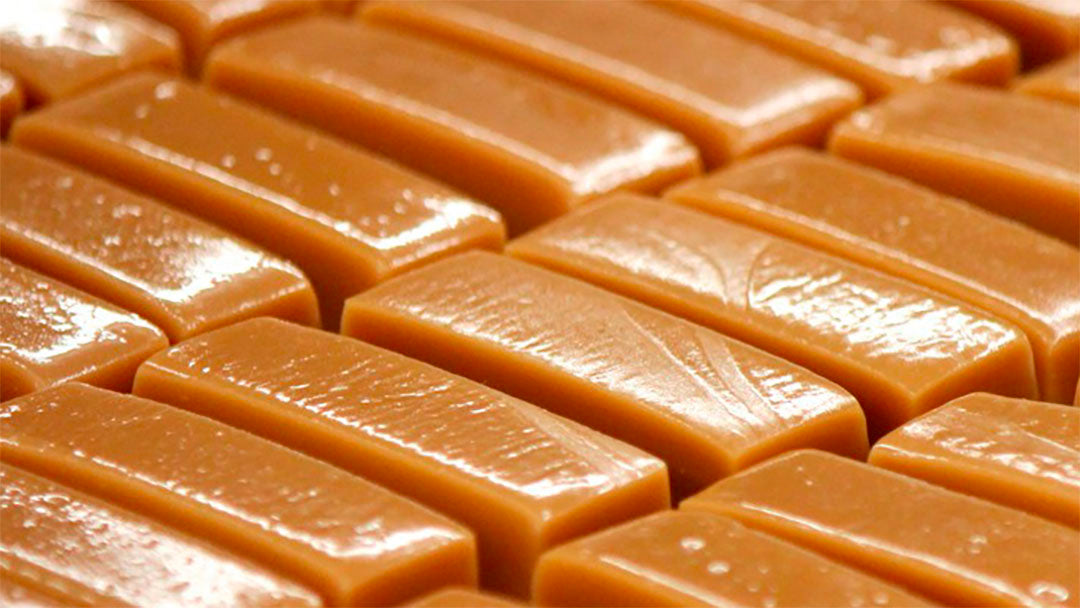 6 products
Caramels
The rich complexity of our handmade caramels made them an overnight success in our stores. Inspired by Brittany's "caramels au beurre sale" (salted butter caramels) we developed our recipe using only cream, butter, honey, cane sugar, Madagascar bourbon vanilla, a dash of sea salt and a small amount of plain corn syrup.
After ingredients are added to a large copper kettle, the mixture is stirred by hand over an open flame for about two hours until the various sugars begin to caramelize and take on the deliciously decadent flavor we associate with the word "caramel." (Now the fastest growing category in the confectionery industry.)
Finally, with regard to dark chocolate dipped caramels finshed with flavored sea salts, we use only the best salt from Saltworks in Washington state, perhaps the country's largest and finest purveyor of fine gourmet salts from around the world. Enjoy!
NOTE: Caramels are subject to heat shipping restrictions May through October.  Please see our shipping page for details.