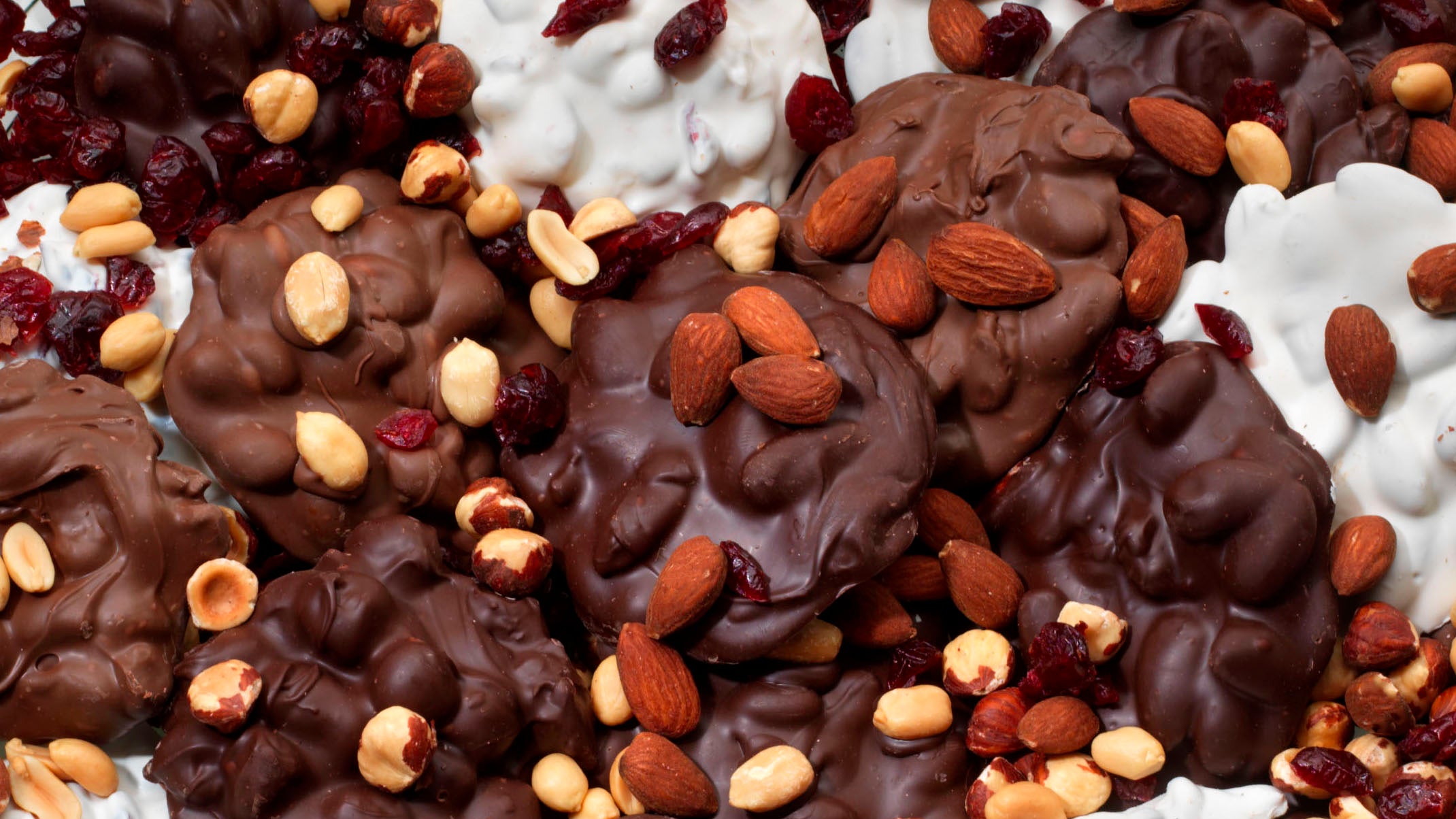 4 products
Chocolate Puddles
Do you ever wish your favorite chocolate bar had more nuts or fruit? With our Puddles, you'll wish no more.
Inspired by the Oregon coast's famously "moist" winters, our premium chocolate "Puddles" always make a big splash in our stores. Creating them, we start with a big dollop of creamy chocolate and don't even think about skimping on the goodies we mix in. These round chocolate bars are guaranteed to satisfy that certain craving we all get for quality chocolate.
Individually wrapped in cellophane.
Click any variety below to see available flavors.
NOTE: Chocolate products are subject to heat shipping restrictions May through October. Please see our shipping page for details.